Ladies Network Adlershof (LaNA)
LaNA was founded with the aim to strengthen female careers and to increase the visibility of women in natural science and technology. Looking further ahead, the existing gender imbalance in leadership positions in natural sciences and technology is subject to be changed in favor of women.
LaNA started its activities in 2009. The founding female members set themselves the aim to facilitate access to existing network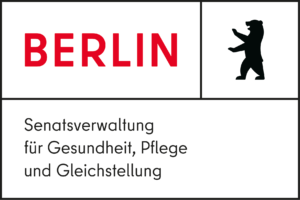 potentials in the Science and Technology Park Adlershof, especially for women and have been offering this option continuously and successfully for meanwhile 10 years. Since 2010 the network receives funding from the Berlin Program to improve women's infrastructure, which is provided by the Senatsverwaltung für Gesundheit, Pflege und Gleichstellung.
LaNA brings together and enables the exchange of female scientists, women in management positions and those at the beginning of their careers as well as female entrepreneurs, founders and equal rights representatives.
Become part of our network and benefit from our expertise!
A professional qualification (such as completed study, dissertation, independent research or first management position) is mandatory for admittance. Please send your contact details to Sanela Schlößer. We are looking forward to your E-Mail.